Visions of Heaven
$1,000.00
24x36, figure oils, background acrylics.
From Bill's Facebook post concerning this piece:
    At the time, in '96, I was working on a story I started in high school, a retelling of the revolt of the angels, and a screenplay adaption. I had to decide how I would handle angelic gender. There's scriptural and plenty of other precedence, but I wanted to see people's reactions/feelings (including my own) to a clear example.

I ended up loving doing the painting itself, with the airy feeling and glow, and I loved that she embodied so much of the strong yet vulnerable, beautiful in her particular way, dreamy, hopeful idealism I found wonderful about women, in general, and my incredible wife, in particular -- though it was in no way based on her. That's what touched me about it, that I had captured a hint of the spiritual, earthy, optimistic, beautiful, hopeful, strong woman who is somewhere in my head every time I paint.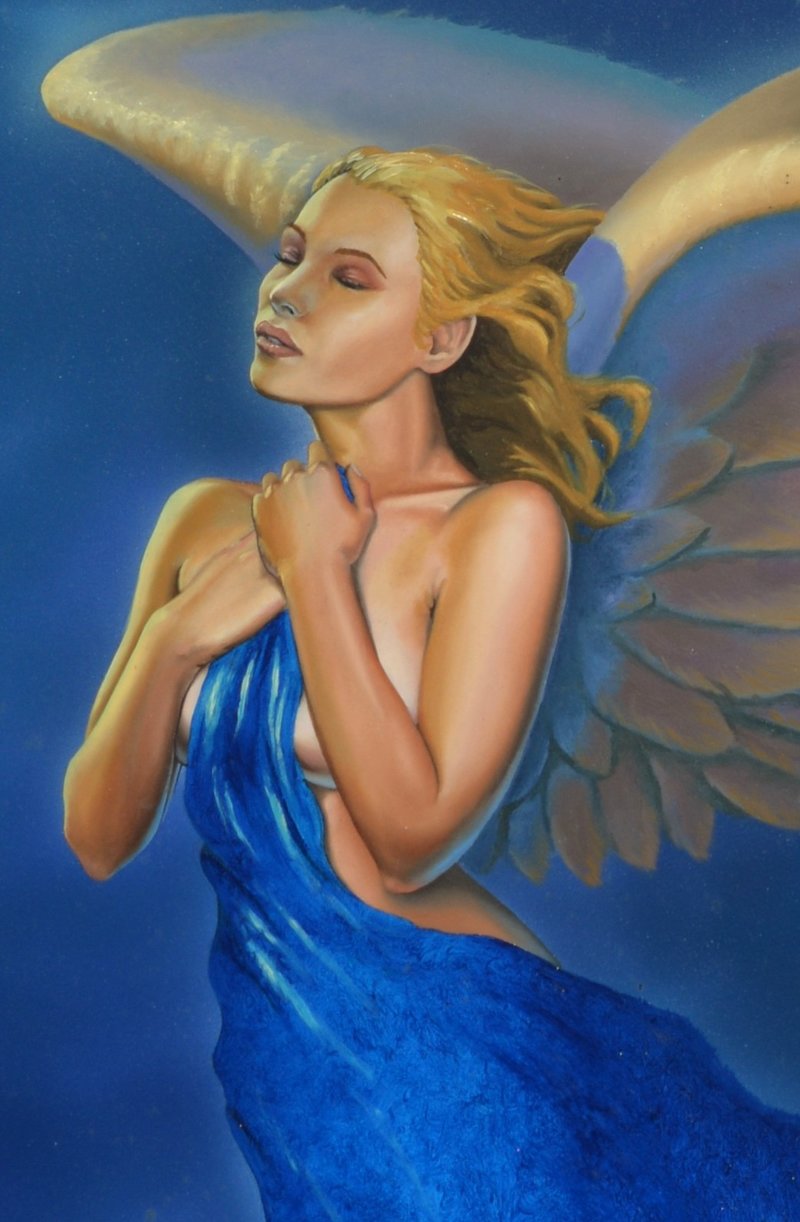 Currently in a wide, gold-and-custom-deep-blue frame, which needs a touch-up but can be left on the painting if being handed off directly.  The painting has a good varnish that needs a little cleaning before delivery.