Guardian Angels
$1,200.00
24x36, oils on board
One of a pair of illustrations for a short story about an "unbeatable" knight who still found lots of ways to get in trouble, Guardian Angels was one of two oil paintings finished for Nolacon II in New Orleans in 1988.  In two years, it won almost 20 ribbons.  Since then, it came out of the closet to sell prints at Renn Faires, and to hang 5 more times at shows, winning 3 more ribbons.  Hiding in the closet once again...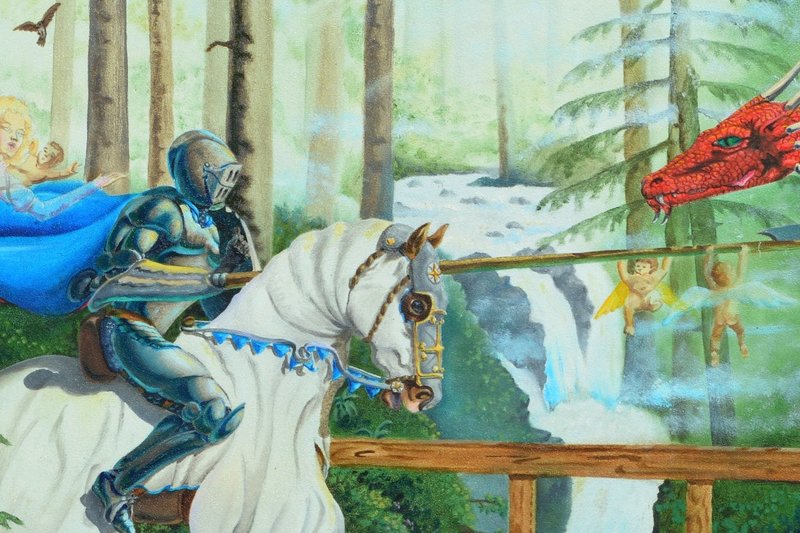 Visually, this was painted to be a bookend piece to the otherwise-unrelated Stamp Out Forest Fires.
Unframed, it just needs a little cleaning and a new varnish before delivery.